Leading Blog by Michael McKinney
Here's a look at some of the best leadership books to be released in December 2020. Don't miss out on other great new and future releases not listed here.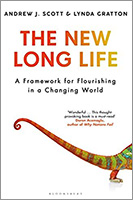 The New Long Life: A Framework for Flourishing in a Changing World by Andrew J. Scott and Lynda Gratton
Smart new technologies. Longer, healthier lives. Human progress has risen to great heights, but at the same time it has prompted anxiety about where we're heading. Are our jobs under threat? If we live to 100, will we ever really stop working? And how will this change the way we love, manage and learn from others? One thing is clear: advances in technology have not been matched by the necessary innovation to our social structures. In our era of unprecedented change, we haven't yet discovered new ways of living. Drawing from the fields of economics and psychology, Scott and Gratton offer a simple framework based on three fundamental principles (Narrate, Explore and Relate) to give you the tools to navigate the challenges ahead. Both a personal road-map and a primer for governments, corporations and colleges, The New Long Life is the essential guide to a longer, smarter, happier life.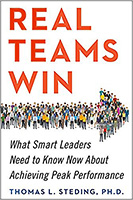 Real Teams Win: What Smart Leaders Need to Know Now About Achieving Peak Performance by Thomas L. Steding
Highly respected Silicon Valley turn-around expert Thomas L. Steding presents his proven leadership process for achieving peak performance by accessing the untapped/unseen intelligence of deep imagination as well as the superior creativity and intelligence of the connected team. Thomas Steding has seen first-hand that the leadership skills that can take an organization from poor to peak performance and outdistancing its competition were not taught in business schools or management seminars or even a part of the leadership conversation. Real Teams Win is the culmination of Steding's four decades of high-impact methods that offer real change from within the organization with real results that work really fast.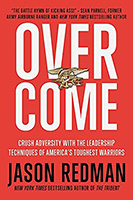 Overcome: Crush Adversity with the Leadership Techniques of America's Toughest Warriors by Jason Redman
Triumph over adversity using proven Special Operations habits and mindsets with this inspiring guide from retired Navy SEAL and New York Times bestselling author Jason Redman. Adversity can often catch you by surprise and leave you struggling with what to do next. What if you could confront any adversity, from the biggest challenges—the loss of your job, divorce, health issues, bankruptcy—to normal daily challenges—a late flight, a disappointing phone call, a missed promotion, a bad day—and not just survive it, but thrive afterwards?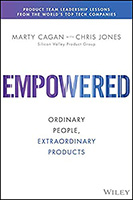 Empowered: Ordinary People, Extraordinary Products by Marty Cagan with Chris Jones
What is it about the top tech product companies such as Amazon, Apple, Google, Netflix and Tesla that enables their record of consistent innovation? Most people think it's because these companies are somehow able to find and attract a level of talent that makes this innovation possible. But the real advantage these companies have is not so much who they hire, but rather how they enable their people to work together to solve hard problems and create extraordinary products.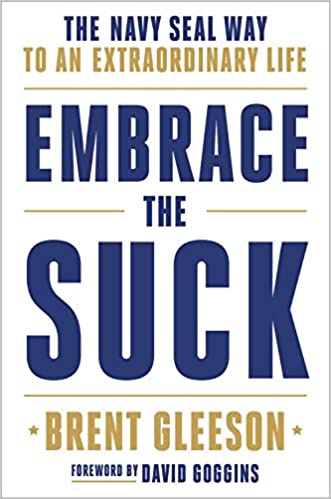 Embrace the Suck: The Navy SEAL Way to an Extraordinary Life by Brent Gleeson
During the brutal crucible of Navy SEAL training, instructors often tell students to "embrace the suck." This phrase conveys the one lesson that is vital for any SEAL hopeful to learn: lean into the suffering and get comfortable being very uncomfortable. In this powerful, no-nonsense guide, Navy SEAL combat veteran turned leadership expert Brent Gleeson teaches you how to transform every area of your life–the Navy SEAL way. Embrace the Suck provides an actionable roadmap that empowers you to expand your comfort zone to live a more fulfilling, purpose-driven life. Through candid storytelling, behavioral science research, and plenty of self-deprecating humor, Gleeson shows you how to use pain as a pathway, reassess your values, remove temptation, build discipline, suffer with purpose, fail successfully, transform your mind, and achieve more of the goals you set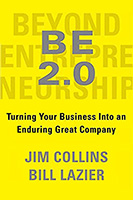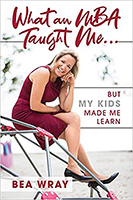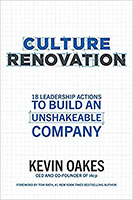 This article was first published in Leadership blog.